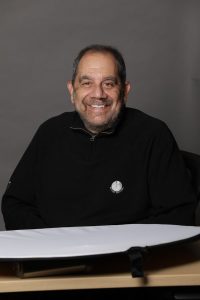 Sanford L. Barr, DDS, FAGD
Dr. Barr is a Chicagoland native who earned his undergraduate degree in psychology and bioscience in just three years at the University of Illinois. He was accepted to Northwestern University Dental School at 19 years old. After graduating, he completed a general practice residency at Northwestern's Lakeside VA hospital, with an emphasis on restorative dentistry and medicine.
Ever since, Dr. Barr has served the community in private practice for over four decades, adding to his expertise with 80-100 annual hours of continuing education. His many certifications and trainings include:
Doctor of Dental Surgery
Fellow — Academy of General Dentistry
Many certificates in implants, cosmetics and CAD/CAM dentistry
CEREC — mentor/teacher
Dr. Barr was honored as one of Chicago's top 20 dentists by Chicago Magazine for 10 consecutive years. This prestigious award is voted on by dentists from Chicagoland.
Long after entering into private practice, Dr. Barr continues to be an educator and mentor in the dental field, joining the faculty of Northwestern, later serving as an attending at the VA Lakeside hospital and Presbyterian St. Luke's Medical Center, and finally joining the surgery faculty at Rush Medical College.
At work, he is dedicated and tireless to a fault, but he swears that he needs his assistants, hygienists and business team more than they need him. He admits he is "obsessed" with dentistry, as well as his family. He and his wife of over 49 years have a son, two daughters, two sons-in-law and five grandchildren. Their son is a baseball coach, one daughter works as a social worker and the other is a doctor/therapist.
When he is not at the practice, Dr. Barr enjoys golfing, staying fit and playing music. For many years, he has served as the lead guitarist/singer of The Starting Lineup — a rock 'n' roll band that regularly plays shows in the area, donating all proceeds to charity.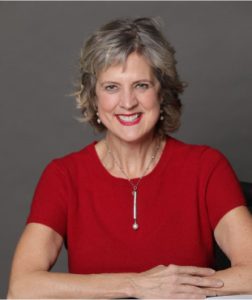 Dr. Diachenko majored in biology at the University of Illinois-Chicago before pursuing her dental education at Northwestern University. She sought a career in dentistry because she appreciates artistry, working with her hands and helping people — especially when that help delivers immediate results. She has been practicing dentistry for over 25 years and was Dr. Barr's assistant while waiting for her license. He then asked her to stay with the practice, and the rest is history! She is a member of:
Ukrainian Medical Association
American Dental Association®
Chicago Dental Association
Dr. Diachenko adds to her expertise with over 50 hours of continuing education courses annually. Recent highlights include certification in CEREC and Invisalign® treatment.
Away from the office, Dr. Diachenko is an avid Cubs fan. She also enjoys reading, trying new restaurants, playing volleyball, skiing, and spending time with her partner, Jim.